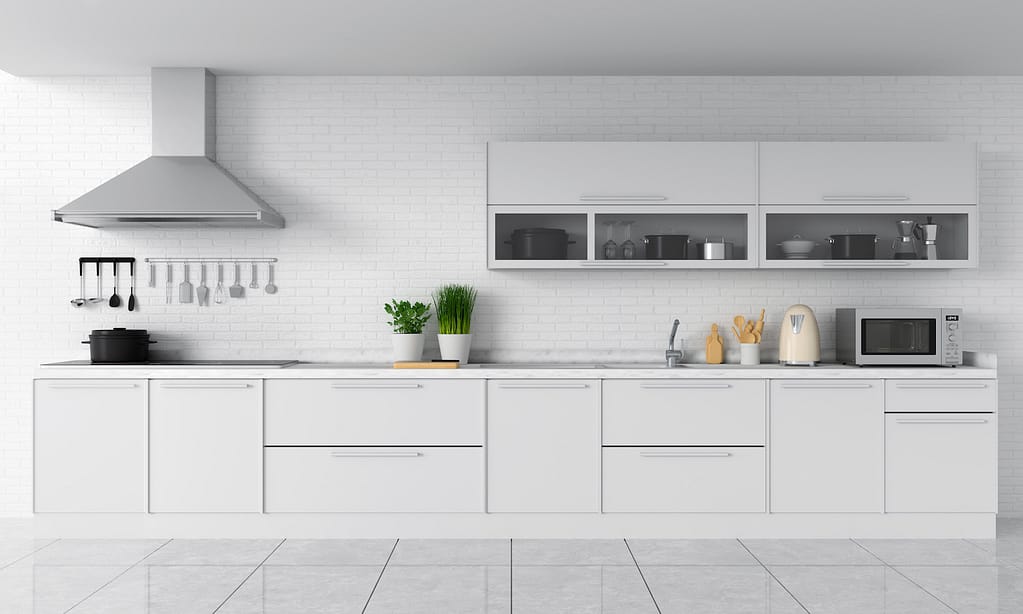 Since 2016, Henry's Granite has provided exceptional quality countertops to the residents in Fort Worth, Texas and throughout the nine counties that we offer our countertops too. We are devoted to providing you with the finest quality countertops, the most reliable service, and the lowest prices to be found anywhere. 
Our installation services cannot be topped! With Henry's Granite, you are at the top of our priority list!
Our installation services
Every installation service that you need to upgrade and transform your home is offered and provided by us here at Henry's Granite. We take pride in our highly-skilled installation experts and there is no job that's too small or too large for us! No matter what you need to transform your home into the home of your dreams, you can count on Henry's Granite!
Offering all types of stone
Henry's Granite offers you far more countertop stone choices than just granite and quartz. Unique natural stones, specialty stone, rare stone varieties, and easy-care stones are but a few of the many stone choices that we make available to you.
Granite – Granite is desired by homeowners because it is quarried, cut and polished and no two granite slabs are alike. Because it is a natural stone, it is porous and must be sealed and treated annually. However, the elegance that granite provides far exceeds the care that it requires. Are you wondering what colors that granite is available in? Granite colors run the spectrum from dramatic black to ethereal Arctic White, and all the colors in between. If you want an unusual swirled or speckled pattern or a rare granite variety, Henry's Granite has it in our vast inventory. If you don't see exactly what you're envisioning, we'll even order it just for you!
Quartz – Quartz is rapidly increasing in popularity due to the fact that it is easy-care, stain-resistant and cost-efficient. Quartz countertops are comprised of quartz material and approximately 7% resin and they don't need to be sealed or treated. For those of you who love vivid color, quartz countertops can be dyed any color or pattern you desire. There is no color variance between the slabs so seaming doesn't show. If your daily schedule finds you continuously on-the-go, you love to cook or you enjoy entertaining at home frequently, quartz countertops are a great choice.
Natural Marble Stone – Rooms are instantly transformed with luxurious natural marble. Because marble is softer than granite and more likely to scratch or stain, it is important to consider where the marble will be located and what it will be exposed to. As an example, a marble countertop in your bathroom would work perfectly; however, a marble bar area with spilled red wine would be disastrous. The intricate, detailed ogee edge profile is a perfect choice for a marble countertop.
Custom & Special Stone – Specialty and custom stones such as onyx, slate, travertine or soapstone each have their own unique, beautiful qualities and characteristics. Some are better suited for certain areas than others; therefore, it is important to consider where the countertop will be located and what its primary function will be. Incorporate specialty and custom stone to put the focus where you want it, such as your beautiful cabinetry or unique collectibles. Contrasting specialty stone for your kitchen island will make your kitchen island pop!
Dolomite – Commonly known as dolostone, dolomite is a type of limestone. Its hardness level is slightly harder than the marble but not as hard as granite. Therefore, when you select dolomite it's important to consider what you'll be using the countertop for and where it will be located. Dolomite would be perfect for a bathroom countertop or vanity area, but for entryway flooring dolomite will be scratched. Gray tones are very popular in decorating currently, as dolomite colors primarily range in. Our professional designer is here to assist you in making this decorative decision.
Quartzite – Quartzite has the appearance of marble but its hardness level is much greater. If you want the look of marble but want a harder stone, quartzite is your solution! It is great for areas that receive direct sunlight because it doesn't fade and generally it is low in maintenance. Its color palette tends to be lighter shades. For those of you who want brighter colors, quartz would be a better choice. Our design consultant will assist you in choosing which one that would be best for you.
Call us today at (817) 402-1759 and speak with our installation experts and our countertop stone specialists. Henry's Granite is always available for you and we gladly welcome any and all of your questions. 
Drop by our conveniently-located showroom and see in-person the massive selection of quartz, granite, specialty stone and natural stone in our massive inventory. With Henry's Granite, you are number one!