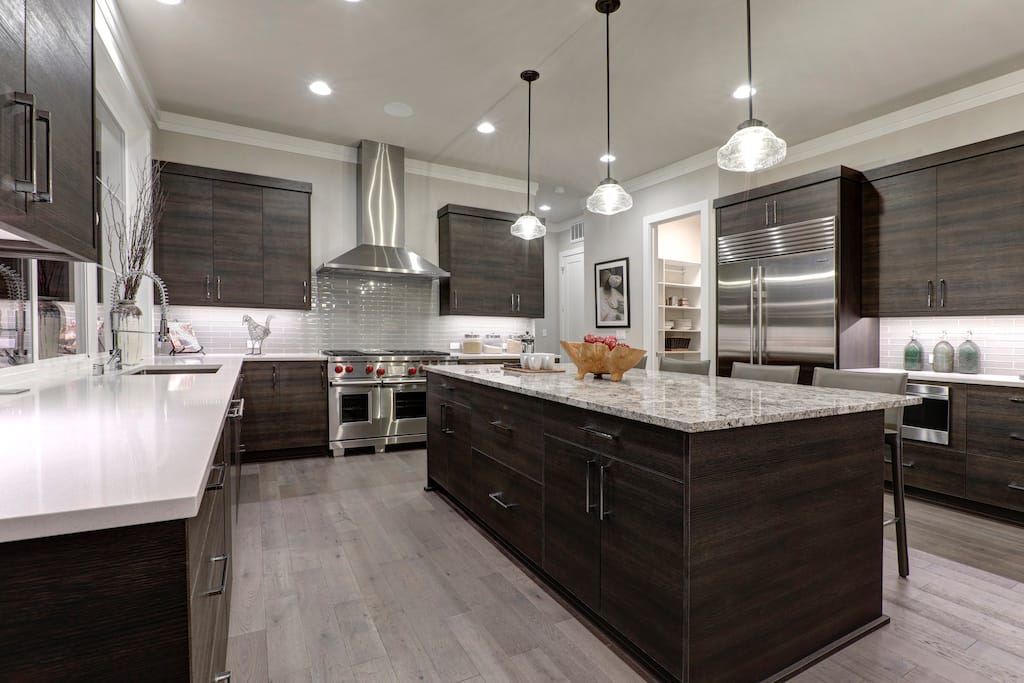 High- Quality Countertops
Since 2016, our family-owned, locally-based company has offered the largest selection of superior quality countertop stone to be found anywhere in Fort Worth, Texas and throughout the nine counties that we offer our services to. For your convenience, we are located right here in Fort Worth, Texas. Are you looking for countertop stone to complete small projects or update a small area in your home? 
Are you wanting a total overhaul of your kitchen with new countertops or does your bathroom need to be updated? No matter the size of your countertop needs, Henry's Granite is your number one must-see resource! Is there a particular color that you're searching for? With our vast selection, you can be sure that we've got it for you, and if you don't see what you're searching for specifically, we'll order it especially for you! 
Henry's Granite provides you with low wholesale prices, the widest selection available anywhere and no matter what your budget range is, we've got the countertop stone for you!
With Henry's Granite, you have a multitude of countertop stone colors, patterns and varieties to select from! Our superior granite colors run the full spectrum from the palest shades like frosty Arctic White to dramatic midnight black, as well as all the colors in between. Would you like an unusual swirled or speckled pattern or a rare granite variety? We've got that too! 
Come by our conveniently-located Fort Worth showroom to see up-close-and-personal the massive amount of granite, natural stone, specialty stone and quartz that we offer you. You will see the large countertop stone slabs in our expansive warehouse. Our selection will overwhelm you! Henry's Granite understands it's very difficult to decide which countertop stone is perfect for you. 
Our design consultant is here to assist you in choosing the countertop stone that's just right for your preferred design style and that's best suited for your personal needs and lifestyle. Henry's Granite is your premium one-stop resource for the widest selection of superior countertop stone available in Fort Worth, Texas and the entire DFW metroplex region. Feel free to ask us any questions that you have. 
That's what we're here for because you, our valued customer, are number one with us!
Granite – Granite has been a favorite stone with homeowners and builders alike for many years. It instantly creates a feeling of elegance in any room that it is in. Granite is a natural stone that is quarried, cut and polished and no two granite slabs are the same. This unique aspect assures you that you'll never see countertops identical to yours in the home of anyone else. Granite is porous because it is a natural stone; therefore, it must be sealed. It's beauty far exceeds any effort that it requires.
Quartz – Would you like countertops that are easy to care for? Are you concerned about staining you're fine quality new countertops? Quartz countertops are your answer! They are comprised of quartz material and approximately 7% resin, making them easy-care, cost-efficient and stain-resistant. They are not porous; consequently, they don't require sealing. If your schedule is hectic and demanding, you love cooking or you enjoy frequent entertaining at home, quartz countertops would be a great choice for you.
Natural Stone – Broaden your creative decorative possibilities by incorporating natural stone! Natural stones such as marble, soapstone, slate or travertine each have their unique characteristics and qualities. Make a design statement by utilizing a contrasting natural stone for your kitchen island countertop. A marble countertop for your bathroom would be perfect with the detailed, intricate ogee edge profile.
Euro Style – With a euro-style countertop, also called waterfall, your stone selection is in the spotlight! The stone seems to be visually cascading down the sides of the countertop. This style is natural in contemporary settings but works just as well in any environmental style. Do you have appliances that you'd like to hide away from view or storage areas that you'd like to be hidden? A euro style countertop will take care of those issues for you!
Specialty – Specialty stones encompass all rare granite varieties as well as luxury stones such as onyx. When you utilize specialty stones you are guaranteed that your countertops will be as individual as you are! Would you like a stunning coffee table or dramatic end tables for your living room? Henry's Granite does that for you also! We craft unique statement pieces for you in beautiful, unique specialty stones. Whatever you desire, Henry's Granite is here to make it happen for you!
For the largest selection of superior quality countertops, contact us today at (817) 402-1759 and speak with our countertop stone specialists. Since 2016, Henry's Granite has provided homeowners throughout Fort Worth, Texas and the entire DFW metroplex area with superior quality countertops, unbeatable service and the lowest prices available anywhere. 
With Henry's Granite, you can be certain that your dream home will happen!