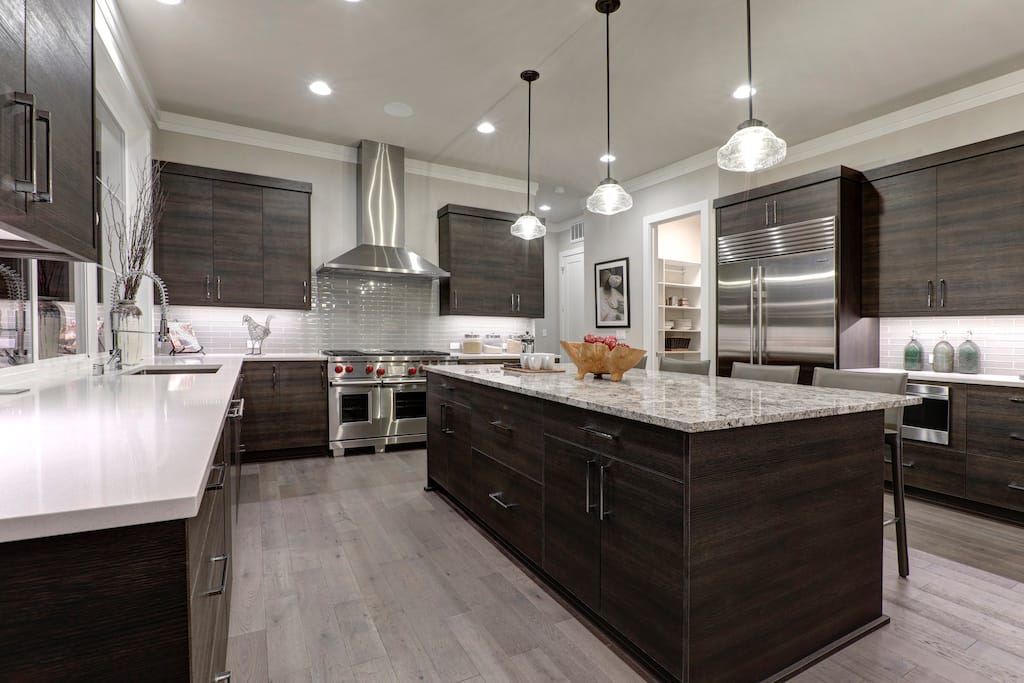 You can trust Henry's Granite to make the kitchen that you've always dreamed of happening! Since 2016, we have provided exceptional quality kitchen countertops to homeowners in Fort Worth, Texas and the surrounding cities in the DFW metroplex region. Beautiful granite, natural stone, and quartz countertops will instantly create an elegant atmosphere in your kitchen. 
Our kitchen countertops are measured, cut and installed with precision and accuracy by our highly-experienced installation experts. Henry's Granite doesn't stop with just your countertops! Everything that you need to upgrade and transform your kitchen is taken care of by us! 
Our fabrication artisans have many years of experience to perfect their craft. They put the finishing touch on your superior quality countertops by crafting flawless edge profiles. Henry's Granite is proud to offer you a vast selection of affordable, luxurious granite and quartz remnants so that you can showcase and feature small areas in your kitchen that are of importance to you. 
With our low wholesale prices and our extensive inventory, we enable you to upgrade and transform your kitchen into your home's gathering place.
Henry's Granite does much more for you than only installing your superior kitchen countertops. Every finishing aspect that you need to turn your kitchen from just a work area into your home's heartbeat is provided and installed by us. Because of our close relationships with the most admired and respected suppliers in the industry, We are able to offer you and install beautiful hardware, quality sinks, hand-crafted tile and all the finishing details at low wholesale prices. 
With Henry's Granite, you are a top priority! We understand that it can be challenging to select your countertop stone; therefore, we provide you with professional design assistance so that you are aware of the massive selection that we offer you and the innumerable design possibilities that are possible by incorporating different stone varieties and specialty tiles. Henry's Granite is your premier must-see resource for the finest quality kitchen countertops, design and installation services that cannot be topped and the lowest prices that you'll find anywhere!
For the most superior kitchen countertops and the largest selection of countertop stone, call Henry's Granite today at (817) 402-1759 and speak with our kitchen renovation specialists and our professional designer. At Henry's Granite, our family-owned company gladly welcomes any and all questions that you might have. 
With our unmatched, first-class service and our incredibly low prices, you can be certain that your house will be transformed into the home of your dreams!